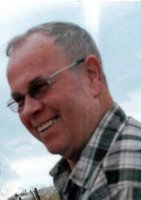 Wessie Owen Detwiler
Wessie Owen Detwiler, 78, Dilltown Ridge passed away peacefully at his home Tuesday March 30, 2021 surrounded by his family. Born September 18, 1942 in Spangler, PA the son of late Daniel and Manon (Jones) Detwiler.
Survived by wife Carol (Gamble) Detwiler; children Dana Detwiler, Homer City and companion Stewart Graham; Danielle Krevetski and husband Gregg, Armagh; Todd Detwiler and wife Khristi, McGahneysville, VA; grandchildren Alysha Overdorff, Monroeville; Cody Overdorff, Homer City; Megan (Jack) Rupert, Armagh; Andrew Beam, Serving in the US Navy in Bahrain, Persian Gulf; Michael Krevetski, Armagh; Brook Detwiler and Riley Detwiler, both McGeheysville, VA; great-grandchildren Aubrey and Malcom Rupert; sister Dian Detwiler, Strongstown; brothers Charles (Becky) Detwiler, Strongstown; David (Margaret) Detwiler, Indiana; sister-in-law Mary Detwiler, Strongstown.
In addition to his parents, he is preceded in death by grandchildren Brittany Lee Beam and Austin Cole Detwiler; sister Saundra Hoover; brother Timothy Detwiler; father and mother-in-law Emerson and Loretta Gamble.
Wes was a Vietnam Veteran having served 8 years in the Navy TAR Command, and a mechanic at Florence 2 Mine for 22 ½ years. He was a mechanic, carpenter, Electrician and all round "Jack of all trades". Known for his quick wit, Wes always put a smile on everyone's face. He was a drag racing enthusiast. Most of all Wes' favorite was time spent with family, especially his loving wife of 57 years.
In honoring Wes' wishes there will be no public service. There will be a private family service at a later date. Memorial donations in Wes' name may be made Rheumatology Research Foundation. www.rheumresearch.org The family would like to thank Heritage Hospice for their loving care. Arrangements in care of Richard C. Stuart Funeral Home, Armagh. Online condolences may be left at www.thestuartfuneralhomes.com