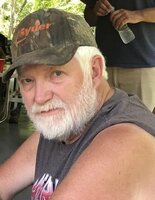 Robert G. Crusan, Jr.
Robert G. Crusan, Jr., 67 Natrona Heights passed away January 12, 2022 at UPMC Presbyterian. Born March 17, 1954 in Maryland the son of Lois Jane (Smay) Crusan-Stauffer and Robert G. Crusan.
Survived by wife of 46 years Mary Kay (Henderson) Crusan; daughter Cory Ann Slapinski and husband Michael; grandchildren Tyler and Katelin Slapinski, all of Huntingdon; brothers and sister Keith Crusan and wife Sandy, Johnstown; Ronald Crusan and wife Deb, Mineral Point; Bonnie Henderson, Belle Vernon; Michael Crusan, Johnstown; William Crusan and wife Dee, New Florence; along with several sisters-in-law, brothers-in-law, aunts, uncles, nieces, nephews and extended family members.
Robert served In the US Navy during Vietnam. He was a member of the American Legion, NRA, who enjoyed hunting and fishing. Robert worked as lead man diesel mechanic for Ryder Truck Rental and Leasing in New Stanton.
Friends received 12 pm till time of service 4 pm Sunday at Kenneth A. Stuart Funeral Home, 139 Ligonier Street, New Florence. Pastor Lou Zanino officiating.