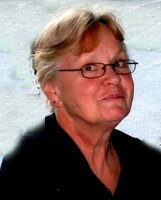 Vivian Jane Stiles
Vivian Jane Stiles, 82, Armagh passed away February 1, 2022 at Conemaugh Memorial Medical Center. Born December 23, 1939 in Twin Rocks the daughter of late Samuel and Genevieve (Rykalsky) Schilling. Also preceded in death by grandson-in-law Jay Schnader, brothers and sister Leroy Schilling, Geraldine Hornick and Gary Schilling.
Survived by husband of 63 years Clarence "Buck" Stiles; children William A. Stiles, Vintondale; Clarence E. Stiles, Jr. and wife Lacey Carns, Armagh; Penny Rager and husband Scott, Hagerstown, MD; Gary Stiles and wife Diane Rudnik, Seward; grandchildren Billy Stiles and spouse Rex Hays, Holly Schnader, Casey Hebert and husband Joe, Caitlin Trabert and husband Cody, Lorynn Stiles, and Miranda Stiles; great-grandchildren Savannah, Kendall, and Logan Schnader, and one soon to be born great-grandchild; and sister Connie Edwards and husband Denny, Johnstown.
Vivian enjoyed quilting, gardening, yard work, and cooking, especially for special occasions. She was employed by Best Form, S.S. Kresge and United High School.
Visitation and services will be private in care of Stuart Funeral Home, Armagh. Interment Armagh Cemetery. Memorial Donations may be made to American Cancer Society www.cancer.org or St. Jude's' Children's Hospital www.stjude.org