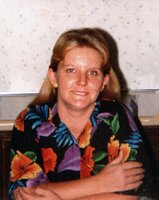 Alice M. Boring
Alice M. Boring, 65, of Clyde passed away Sunday July 10, 2022, at home. Alice was born on May 17, 1957 and was the daughter of the late John B. Miller and Bernice (Lewis) Stiles. She is survived by daughter Jennifer Laney (Tim), Robinson; sister Judy Lowman (Chuck McAfoose) Avonmore; brother John Miller (Amy), York; and Gary Boring, Clyde and her beloved dog Sadie Rose.
Alice will be greatly missed by all who knew her.
There will be no public service or visitation. Private interment Bethel Cemetery. Arrangements in care of Richard C. Stuart Funeral Home, Armagh.