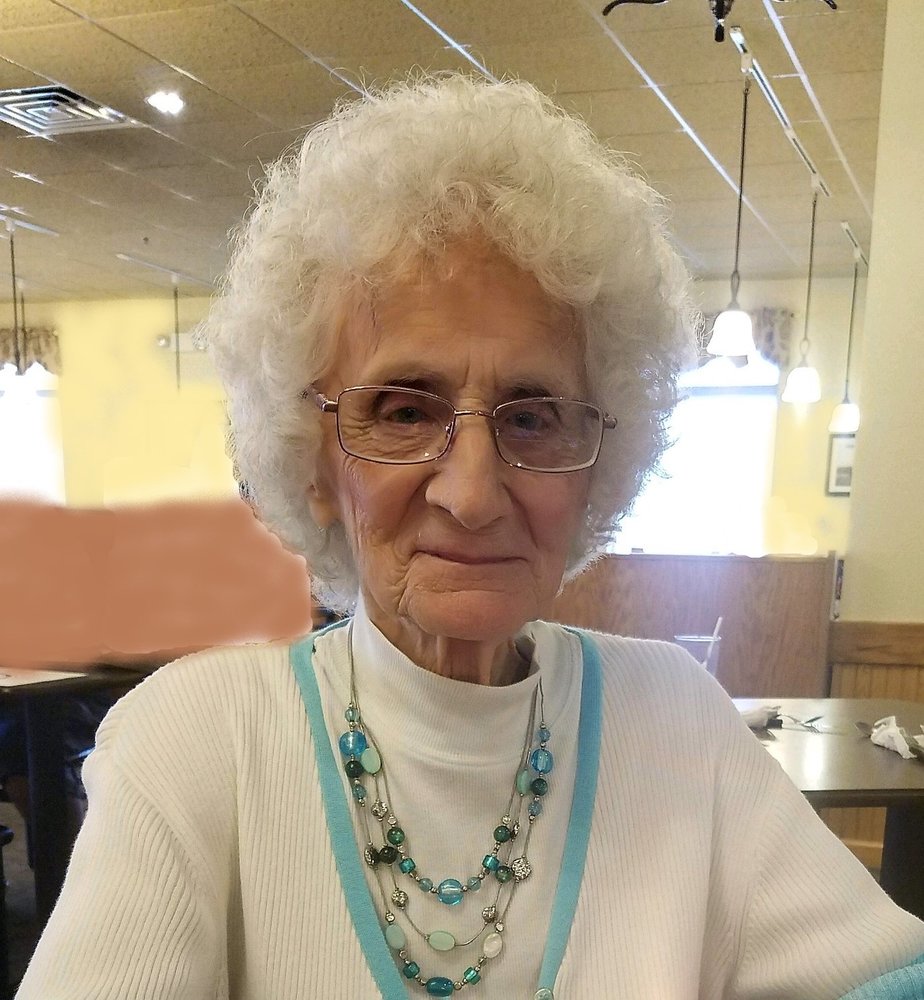 Obituary of Marilyn Lee Mack
Marilyn Lee "Monnie" (McClintock) Mack passed away peacefully, surrounded by loved ones, at her home on July, 9, 2018. Marilyn was born May 18, 1928 in Johnstown the daughter of late Ernest and Lillian (Kraft) McClintock.
Marilyn graduated from Johnstown High School in 1946. Though she spent most of her life as a homemaker, Marilyn enjoyed a lengthy career as a Beeline Fashions salesperson. She also spent several years making and selling her famous "gobs" to the former Penn View Restaurant. In addition to being a talented baker, renowned for her gobs and "Grandma cookies" that were made exclusively at Christmastime, Marilyn was a skilled bowler. She played in various leagues, including the Richland Bowlerettes, Gals & Guys, Bouquets, Morrellville Church of the Brethren, and Casino League. Marilyn served on the Armagh Borough Council for 36 years. She was a devout member of the Armagh United Methodist Church where she served as a Sunday school secretary and treasurer. She also served as the church financial secretary for over 50 years and was a member of the choir. In addition to these various accomplishments, she will be fondly remembered as an enthusiastic Steeler fan, an unbeatable "Words With Friends" player, and a genuinely wonderful person.
The last surviving member of her immediate family, Marilyn leaves behind daughters Sandra Mack of Armagh, Sharon Billotte (husband Ken) of Clearfield, and Vickie Respet (husband Colin) of Armagh. Grandchildren include: Charles Mack II, Troy Mack, Sr., Kristie (husband Chris) Perrone, Keith (wife Kira) Respet, and Brandi Billotte (husband Tim Dietz). Great-grandchildren: Trinity Burda, Taylor Mack (fiancée Travis), Troy Mack, Jr., Tressa Mack, Delaney Perrone, Layla Billotte, Alana Respet, Quinn Respet, and Sidney Dietz. Great-great- granddaughter: Mia Gabelli. She also leaves behind a sister-in-law, Simone McClintock of California, many nieces and nephews, and a loving dog companion, Precious. She is preceded in death by her parents, husband of 42 years Charles "Fred", beloved son "Chuck," identical twin sister, Carolyn "Connie" Barnard, brothers Charles "Chick" and Henry Dean, and sister-in-law Jackie.
Friends received 2-8 PM Wednesday at Richard C. Stuart Funeral Home, 392 E. Philadelphia St., Armagh and 10 am till time of service at 11 AM Thursday at Armagh United Methodist Church, 570 W. Philadelphia Street Ext., Armagh. Pastor Jim Miller officiating. Interment Armagh Cemetery.
In lieu of flowers memorial donations may be made to Armagh United Methodist Church. Online condolences may be left at www.thestuartfuneralhomes.com