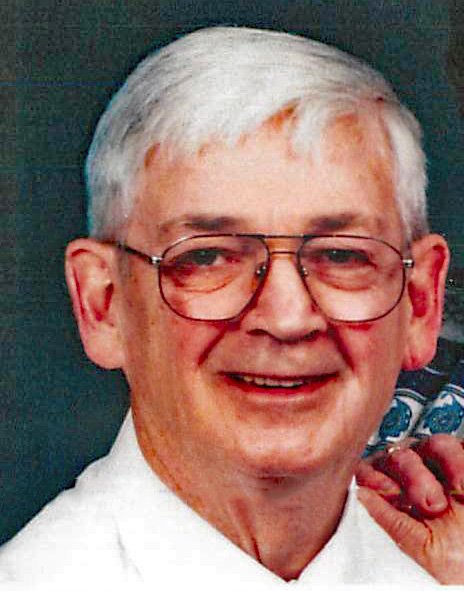 Obituary of David M. Gorman
Gorman, David M., 89, New Florence passed away March 31, 2019 at Mary Queen and Mother Center, St. Louis, MO. Born September 11, 1929 in Ernest the son of the late Joseph E. and Agnes T. (Burger) Gorman. Also preceded in death by wife Theresa (Chesla) Gorman who died December 18, 2016; daughter-in-law Lydia (Hughes) Gorman; Siblings and spouses Joseph, Jr. and Dot, George and Ann, William and Theresa, Thomas, Charles and Robert Gorman, Dorothy and John Mroczka, Agnes and Ed Rusin, Mary and Junior Black, Patricia Catanese and little sister Maureen Gorman; and in-laws Genevieve and Tony Fabrizio and Carl Chesla. Dave was the last surviving child of Joseph and Agnes Gorman.
Survived by children Pamela Colson and husband Joseph, St. Louis, Missouri; Matthew Gorman and wife Helaina, New Florence; Ronald Gorman, Johnstown; grandchildren Andrea Colson; Amber and Joshua Gorman; brother-in-law Edward Chesla and wife Jeanne; in-law's Avice Chesla, New Florence; Pat Gorman, John Catanese, Kathryn Gorman and Margaret Gorman and numerous nieces and nephews.
Dave served his county by joining the Army and was a grader operator with the Engineering Division in Korea. He was a lifetime member of the American Legion and VFW. Dave started his work career as a coalminer, like his father. He then went on to various jobs such as working at Keck's Lumber yard, working for Bethlehem Steel in the open hearth, Constable for St. Clair Township and constructing houses and garages for friends and family. Dave retired from Bethlehem in 1985 as a first-class diesel locomotive engine repairman. Not one to sit around, he continued to build, hunt, tinker, garden and of course grind his famous horseradish at Easter. Most of all he enjoyed being with his grandchildren.
Friends received 2-4 and 6-8 PM, Friday at Kenneth A. Stuart Funeral Home, 139 Ligonier St., New Florence. Mass of Christian burial 10 am Saturday at Holy Family Catholic Church, 425 Bridge St., Seward. Rev. Robert Washko officiating. Interment Armagh Cemetery. In lieu of flowers memorial donations may be made to Cardinal Ritter Senior Services, 7601 Watson Road, St. Louis, MO 63119 or to Holy Family Catholic Church, 425 Bridge St., Seward for masses. Online condolences may be left at www.thestuartfuneralhomes.com