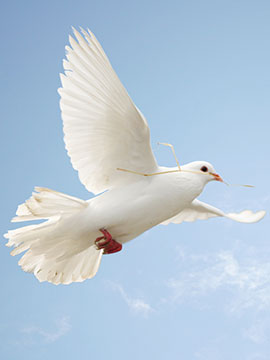 Obituary of Donald G. Mack
Mack, Donald G., 87, New Florence (W. Wheatfield Twp.) passed away June 22, 2019 at Select Specialty Hospital, Johnstown. Born March 28, 1932 in Johnstown the son of late Charles Glenn and Erma (Luther) Mack. Also preceded in death by stepmother Arvilla Mae (Herald) Mack; and sister Jean Osborn. Survived by loving wife of 66 years Joan (Dixon) Mack; children Donald J. Mack, Johnstown; Jean Ann (Randy) Rearick, Elton; Barbara Kay (James) Machak, Myersville, MD; grandchildren Sean Mack, Kelly Mack, Joshua (Sara) Rearick, Travis (Leah) Rearick, Marissa Machak, Matthew Machak, Mason Machak; great-grandchildren Brycen, Colby, Arden, Jonas, Hannah, and Lucy Grace. Sister Catherine Wilson, Johnstown; and brother Charles M. (Peach) Mack, Indiana.
Don was a graduate of Armagh High school, class president, retired from GTE, Army veteran Sgt. 1st class, member of Holy Family Catholic Church Seward, VFW, Elks, Senior citizens Armagh, PA. Don was an outstanding Husband, Father, Grandfather, Great-grandfather, and friend. He will be remembered for his intelligence, kindness, and patience, "I have patience I haven't even used yet". "Patience is a virtue", he is our Protector. He always knew when we needed a laugh. He lived for his family and was a great storyteller. We will carry on many of his traits. He loved to attend his grandchildren and great-grandchildren's sporting events. He loved to garden, fish, camp and was a very hard worker. He would always say "try to fix it yourself before you call someone". Don loved us all, especially mom. He would often say "I love you a bushel and a peck" we know Don will be watching Duke basketball and baseball from heaven, and especially over all of his family.
Friends received from 2-4 and 6-8 PM Tuesday at Richard C. Stuart Funeral Home 392 E. Philadelphia St., Armagh, Mass of Christian Burial will be 10 AM Wednesday at Holy Family Catholic Church, 425 Bridge Street, Seward. Rev. Robert Washko officiating. Interment Bethel Cemetery. In Lieu of flowers donations to Forest Hills baseball program, Mountain Valley baseball Myersville, MD, or United High School football program.