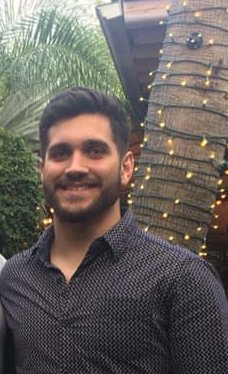 Obituary of Nathan Michael Trottier
Trottier, Nathan Michael, 21, New Florence passed away unexpectedly June 28, 2019. Born May 20, 1998 , the son of Richard Trottier, New Florence and Tricia Mello-Trottier, Johnstown; Also survived his brother Richie Trottier, Jr., Columbia, NJ; paternal grandmother Diana Trottier, Rhode Island; aunt Jodi Costa, Johnstown; uncle Frank Trottier and wife Alissa, Cranston, RI; aunt Dion Wojcik and husband Stan, Columbia, NJ; uncle Frankie Mello, Johnstown; cousins Haleigh Trottier, Greg Gill, Shannon Costa, Tony Costa and Alabama Moore; and many great-aunts, great-uncles, cousins and extended family and friends. Preceded in death by paternal grandfather Frank Trottier and maternal grandparents Frank and Hope Mello.
Nathan loved wrestling, soccer, hiking, stout beer, eating and cooking for his brother and dad, working out and listening to music. Nathan was a recent graduate of US Air Force basic training, and a 2016 graduate of Ligonier Valley H.S. where he was a member of the soccer and wrestling teams.
Friends received 6-9 pm Tuesday at Kenneth A. Stuart Funeral Home, 139 Ligonier St., New Florence. Online condolences may be left at www.thestuartfuneralhomes.com