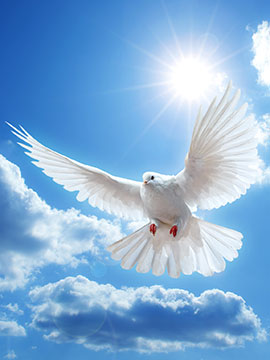 Obituary of Nathaniel Dipofi
Nathaniel "Nat" Dipofi, 84, Bolivar went to be with the Lord November 21, 2019 surrounded by his family. Born June 29, 1935 in Bolivar the son of late Natale and Elizabeth (Rich) DiPofi. Also preceded in death by sisters Angeline Walbeck, Nicoline Gregorich and Mary Louise Brant, and brother Augustine DiPofi. Son-in-law Brad Heming.
Survived by wife of 59 years Donna (Lear) Dipofi; children Toni Heming, New Florence, and Rich Dipofi, Bolivar; grandchildren Nick Heming and wife Jess, Leah Dipofi, Adam Heming, Tyler Dipofi and Paul Heming; great-grandchildren Zoey, Gracie and Evie; sister Cecelia Cable, New Florence.
Nat is a member of First Church of Christ, Bolivar where he was a deacon; retired from Torrance State Hospital after 29 years; a former volunteer football and basketball coach at the Laurel Valley High School; past member of Bolivar Vol. Fire Co.; EMT and founding board member of the former Tri-Community Ambulance Service for 25 years and CPR instructor for 33 years; Avid Bowler who belonged to several leagues at Bolivar Lanes.
Nat's life will be celebrated 11 AM Saturday at First Church of Christ, 3041 Rt 259, Bolivar, PA 15923. Interment Bolivar West View Cemetery. In lieu of flowers memorial donations may be made to the First Church of Christ. Online condolences may be left at www.thestuartfuneralhomes.com