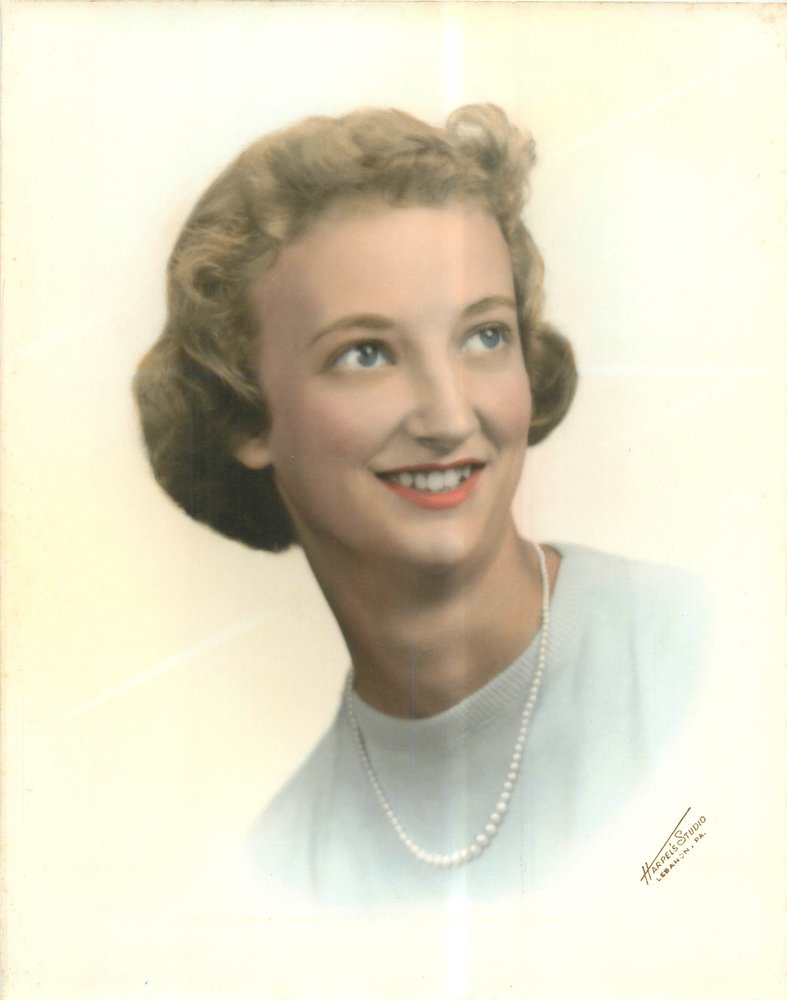 Obituary of Frances A. Mack
Frances Arlene (Boyer) Mack, 81, of R.R. Vintondale went home to be with her Lord and Savior on Sunday December 13, 2020 at Conemaugh Memorial Medical Center. Fran was the wife of Alfred "Shorty" Mack, Jr. for 62 years. She was born at her family farm on July 28, 1939 near Hershey in Union Deposit, in Dauphin County. She is one of thirteen children born to the late Benjamin and Mae (Wentling) Boyer.
While in grade school her family moved to a farm in Jonestown, PA. Frances graduated from Northern Lebanon H.S. in 1958. She enjoyed chorus and playing the piano. She was in a trio with her alto voice. She played the piano for several weddings and church services over the years. Fran married Shorty in December of 1958 and they lived on the Mack farm. They both enjoyed playing music and singing for events in the community. Fran loved flowers! She always had a vase of cut flowers on her table. Fran enjoyed her flower beds of many colors, especially roses. She enjoyed gardening, and canning. This summer she helped can her beets and corn from her garden. Fran was the Buffington Twp. Auditor for many years, she loved math and working with numbers. She loved going to church at Blacklick Community United Methodist church. She enjoyed traveling with her husband through 48 states and parts of Canada. Fran was so talented with coloring, painting by number and her cross stitching won a Blue Ribbon at the Indiana County Fair. She enjoyed birds and loved and collected Angels. Fran enjoyed gatherings of church and family. She loved being a mother and grandmother and was excited an awaiting her 8th great-grandchild in February of 2021. She enjoyed making apple dumplings, potato salad and her famous brownies for her children. She enjoyed playing games with them and their family trips West to their land in Big Sky Country in Montana and hiking the Grand Canyon.
In addition to her husband, she is survived by her three children, daughter Carrie Mae and her husband Terry Glessner, son Walter Mack and wife Joji, son Wayne Mack and wife Karen, who all resides on the Mack Farm. Six grandchildren, Jason (Heather) Glessner, Lee (Ashley) Glessner, Sarah (Brandon) Stahl, Jamela (Dan) Campbell, Kristen Mack and Amie Mack. Seven great-grandchildren Elly Nagle, Cole Lindsey, Nevin Glessner, Heidi Glessner, Athena Stahl, Michael Stahl and Madelyn Campbell. Sister Mildred Moyer of Annville. Brother David (Pam) Boyer of Cleona.
In addition to her parents she is preceded in death by her son Joseph J. Mack. Her siblings Robert Boyer, Paul Boyer, Ray Boyer, Andrew Boyer (MIA in Korea), Henry Boyer, Ralph Boyer, Dorothy Moyer, Ida Hosler, Anna Albert and Eliza "Jane" Mack.
Due to the Covid-19 pandemic all visitation and services will be private. A funeral service will be held 11 am Saturday. Pastor Tom Phillips officiating. Interment Armagh Cemetery. In lieu of flowers memorial donations may be made to Arthritis Foundation www.arthritis.org/donate Online condolences may be left at www.thestuartfuneralhomes.com