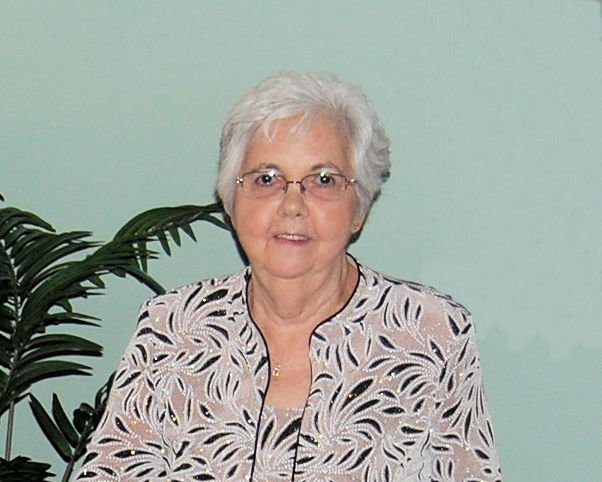 Obituary of Norma L. Glusko
Norma L. (Kells) Glusko, 78, Seward, went to be with the Lord Thursday afternoon, December 24, 2020, at Bethlen Home (Ligonier) with her loving family by her side. Born November 6, 1942, in Johnstown and was preceded in death by husband of 52 years, "Ted" W. Glusko; parents Kathryn (Glessner) and Otto Geyer, and Norman Kells; father & mother-in-law John and Jean (Wuydka) Glusko; sister-in-law, Theresa "Jean" (Glusko) Chavez; and brothers-in law John and George Glusko; and William Danks.
Norma is survived by her son, Ted E. Glusko and wife Agatha (Gregory), State College; daughters, Tracy Hall and husband Paul, Seward; and Kimberly Glusko, Bellefonte. Grandchildren Katie (Glusko) Sosnoskie and husband Merritt, State College; Timothy Glusko and wife Emily (Schade), Santa Monica, CA; Brittany (Hall) Miller and husband Myers, Sr, Bolivar; Patrick Hall and wife Jessica (Petro), Windber; Megan (Pfeil) Widener and husband Brian, and Zachary Pfeil, both of Bellefonte.
Great-grandchildren, Olivia and Jack Sosnoskie, Myers, Jr. and Toby Miller, Rosalyn and Charlotte Widener; sister Bonnie (Geyer) Danks, Sutherland Springs, TX; and brother-in-law Thomas and wife Carol (Hamrock), Seward; numerous aunts, uncles, nieces, nephews and cousins.
Prior to her retirement in 2000, Norma was employed at Conemaugh Memorial Medical Center (CMMC) as a Registered Nurse. She was Certified in Critical-Care Nursing (CCRN), Flight Nursing (CFRN) and as a paramedic. Norma was a top-notch nurse at CMMC and in 1989 became one of the original flight crew members and later the manager of the MedSTAR Air Medical Transport Service. Norma was a member of the Faith Lutheran Church in New Florence where she volunteered as the pianist and choir director. She was a loving wife, mother, grandmother, daughter, and sister. She was a beautiful, loving, and hardworking individual who balanced her career, with love for her husband and family. She and Ted spent countless hours watching their grandchildren participate in extracurricular activities and Norma cared for Ted at home prior to his death in 2013. Norma's kind spirit and devotion to others will leave a legacy with her children, grandchildren, and great-grandchildren.
The family would like to extend their thanks and gratitude to the staff at Bethlen Long-term Care and Rehabilitation Center in Ligonier and Bethlen Hospice. A special thank-you to the 200-wing staff and everyone who became an extension of her family.
Due to Covid-19 private visitation with a private service will be held for her immediate family on Thursday at Faith Lutheran Church, New Florence, with Pastor Marsha Adams officiating. Internment Grandview Cemetery to follow. A memorial service will be held at a later date. In lieu of flowers memorial donation may be made to your local foodbank or charity.