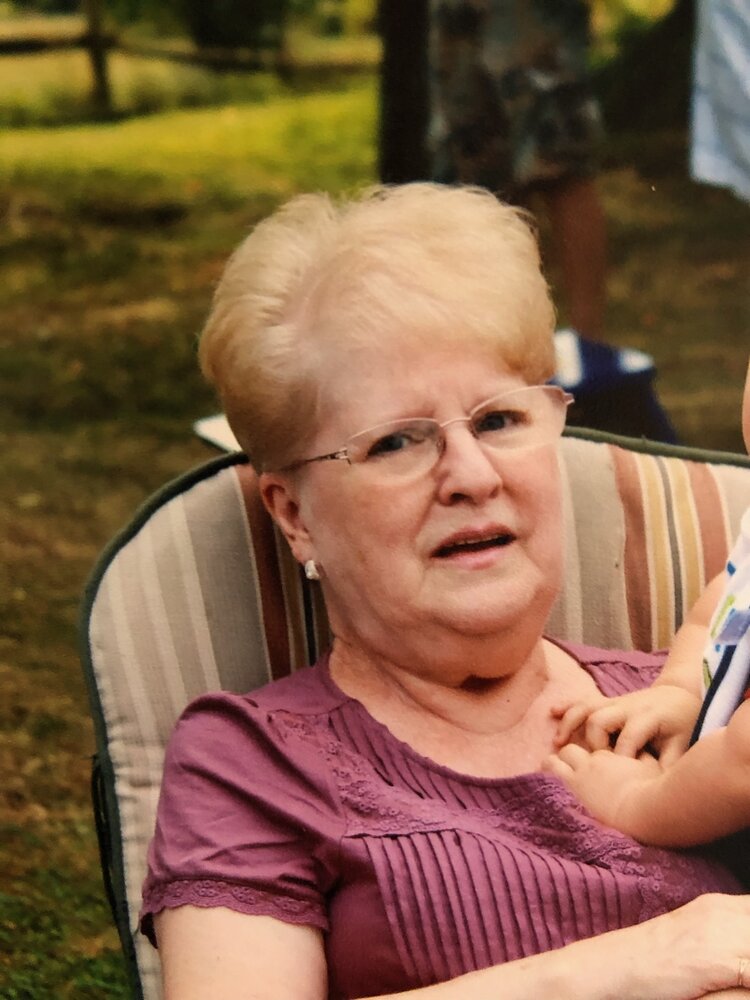 Obituary of Beverly J Lee
Beverly (Adams) Lee, 79, Mahaffey, went home to be with the Lord November 18, 2021. Beverly was the 15th child of Jonathan E. and Lilly (Dull) Adams and was born on July 19, 1942.
The youngest girl of 16 children, she showed and early affinity for music. She sang and played piano, organ, guitar, and upright bass. Starting at the age of 12, she played and sang at talent shows, square dances, community events, and local radio stations. She late turned her musical talents towards singing and playing only for the Lord.
She was also an accomplished cook and loved to share her love of food with friends and family. You never left her house hungry. Her favorite pastime was sitting on her front porch swing, looking out at the world, and singing hymns.
Beverly was preceded in death by daughter, Carrie Lee; son, Dennis Lee; grandson Levi Chilcote; her parents, 7 brothers and 7 sisters.
She is survived by her beloved husband of 58 years, Bernard Lee, Mahaffey; sons; Dale Lee, Mahaffey, and David Lee and wife, Carol Lee, Armagh; daughters; Bonnie and husband, Stewart Francis, Flinton; and Angel and husband, Randy Chilcote, Mahaffey; sister, Iona (Adams) Mardis, Bloomsburg; grandchildren Shane Lee, Heather Lee, Ezekiel Lee, Tori (Chilcote) Jarvie, Logan Chilcote, Lane Chilcote, Hunter Francis, Makayla Francis, and Maya Francis; 4 great-grandchildren, numerous nieces and nephews and beloved niece Darling (Sexton) Houska, Fort Worth, TX.
Friends received 12 noon till time of service 2 pm Saturday at Richard C. Stuart Funeral Home, 392 E. Philadelphia St., Armagh.